Chinese team uses AI to track beavers, simplifying Xinjiang wildlife research
July 26, 2022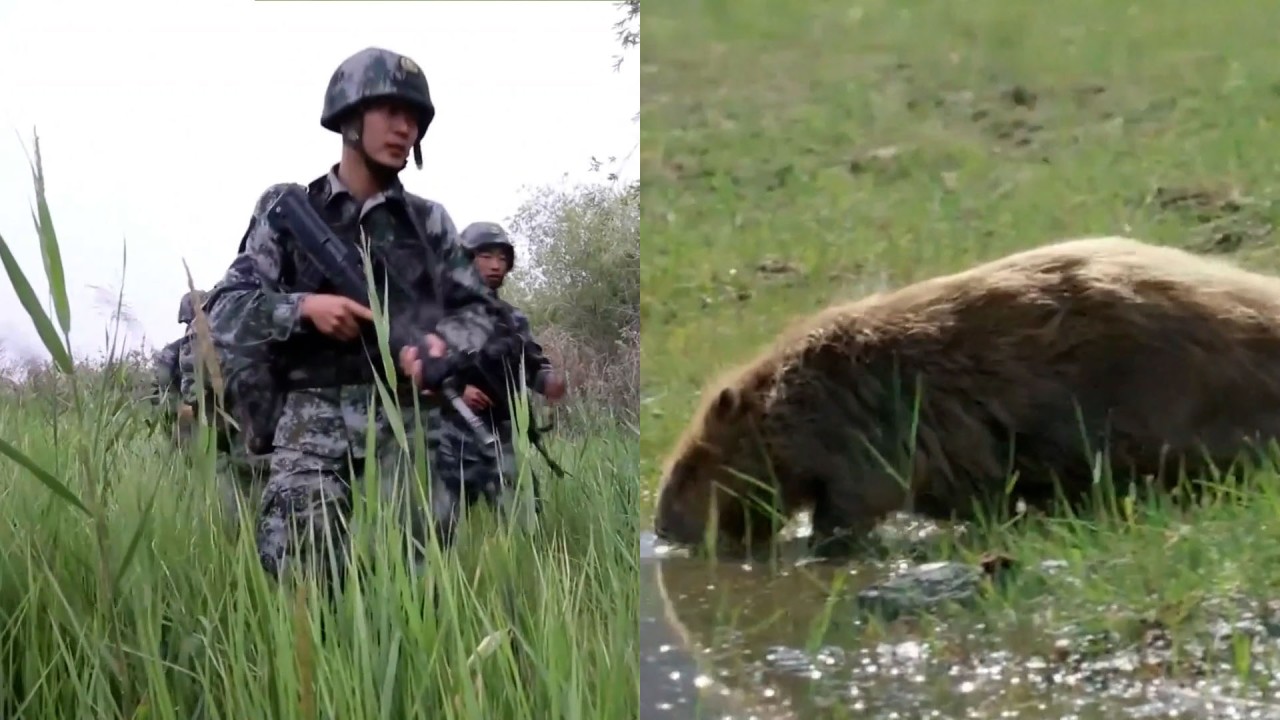 Tens of thousands of photos can be sorted through using image recognition technology, making it simpler for conservationists to collect information on protected species.
According to a tech company director, the project's next phase will concentrate on developing monitoring platforms for other animals.
To track beavers in the remote western region of Xinjiang, wildlife conservationists in China are using artificial intelligence. This makes it simpler for them to collect information on the animals' habitat and population.
Mengxin beavers are a national first-class protected species that reside in the Altai region of northern Xinjiang. The Altai Natural Conservation Association monitors their whereabouts using 100 infrared cameras.
Between 3,000 and 5,000 photos are taken each month by each motion-activated camera, many of which are triggered by wind or insects. To find relevant information about the beavers, association members once had to sift through more than 30,000 images each month.
In order to handle the challenging task of filtering the photos, the conservationists collaborated with tech companies to develop a new AI model.
Wang Dapeng, a member of the association, said on Thursday that all we need to do is upload the photo into the system, and the AI will find the useful pictures for us.
Director of Beijing Baller-Tech Cao Ji stated that the algorithm "provides fast screening of photos and automatic segmentation of video clips." Beijing Baller-Tech created the algorithm to find useful photos.
Future intelligent cameras that can track the beavers' movements on their own will be created, he predicted.
The team discovered that it was difficult to identify beavers using AI. Due to the beavers' camouflaging fur, it is challenging to identify them. They had to develop their own AI model because existing image recognition algorithms weren't trained using images of wildlife.
Association members had to label sample photos of beavers and native plants in order to train the AI model to recognise beavers in raw camera photos.
Beijing Baller-Tech provides free support for the endeavour. For the purpose of operating and training the AI model, the Chinese internet giant Tencent has donated server space and a computing platform.
The next step will be to create monitoring platforms that can accommodate more animals and create a database of the local wild species and weather information, according to Cao.
By creating nests and dams that slow water flow and allow nutrients to build up, beavers enhance the local ecosystem by luring more fish and aquatic plants. A large fish population draws waterfowl and small mammals like badgers.
The number of waterfowl observed annually has increased from 100 to 3,000 thanks to our efforts, according to Wang.
The association is innovative when it comes to incorporating new technology into their work.
Three cameras have been installed in a stream on Douyin, China's answer to TikTok, that is directed at a beaver dam and nest. When viewers see ducks or beavers, they post videos to social media.
Technology has helped raise public awareness of the need to conserve wildlife in China, according to Wang.
After Chu Wenwen, the association's founder, spoke at the United Nations Biodiversity Conference (COP15) last year, social media caused a spike in job applications.
However, the organisation is selective in its hiring. The association is in a difficult situation because of the harsh environment in Altai, according to Wang.
Because of the remote location of our daily work, he added, "association members also need to take into account practical issues like marriage."
There are currently 12 team members working on various projects. "If we really need to, we might hire people in the future, but we want to save more money for beavers and the AI gives us a lot of help," the group said.
Chinese team tracks beavers with AI, making Xinjiang wildlife work easier https://t.co/ejYbuN48sR

— South China Morning Post (@SCMPNews) July 22, 2022